A large number of users of BioAq water structurers have contributed with a large amount of positive experiences and comments.
The various models of the BioAq water devices have shown great potential, for example regarding plant growth and well-being.
BioAq structurers strongly promotes plant growth
"The BioAq water structurer gave me fantastic results with different kinds of cultivations. Moving forward, I will only use BioAq water for watering of crops. I wish I had known about this water earlier.
Some of my recent observations regarding tomato cultivation:
Larger number of tomatoes- Larger size of the tomatoes
Earlier tomato ripening
Better resistance to pests
Much better flavour of the tomatoes
Reduced requirement for watering of crops"
– Radomir Dobrovic
Professional cultivator
Bistrice, Montenegro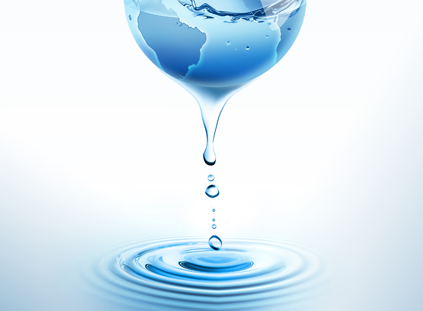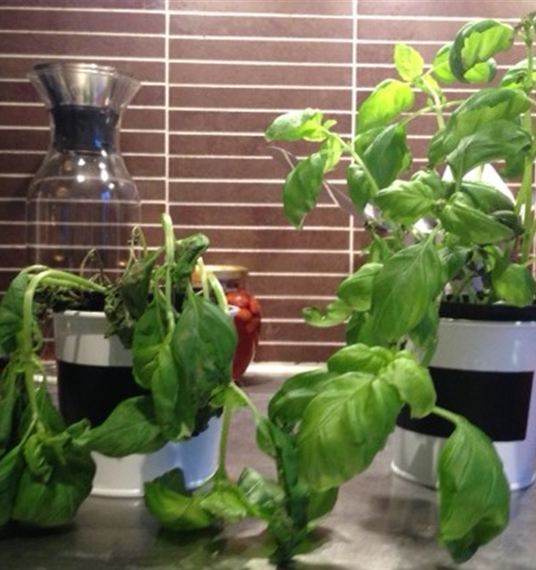 "As a scientist I wanted to compare BioAq water with tap water. BioAq watered basil to the right; basil with control water to the left. The result was impressive!"
– Kristina B
"I have been germinating sprouts, which I have cut from various plants in our garden. The sprouts are not planted yet, but are standing in BioAq-200 water in glass jars. The roots are growing extremely quickly. It can otherwise be difficult to get the sprous to grow roots at this time of the year, but this water seems to suit them well.
My allergy with blocked and bleeding nose, which I have had since January, is almost gone. I am getting better each day. It has to be the water, since I have made no other changes, and the improvement started when I installed the whirler in the tap."
– Carina, Markaryd
The FINBERRY company has during many years produced powders of many different berries, as well as of chaga. Five years ago we installed a large BioAq device in the laboratory where the powders are produced. Customers who have been purchasing the powders for years are now reporting that the powders today influence their wellbeing in a much stronger way than previously. This is after the installation of the BioAq whirler.
– Allan H.
Finberry
BioAq water and well-being
"I've often suffered from cramping in my feet despite taking mineral supplements and drinking water. After a recent illness the cramping was very bad. I had just got my BioAq-5500 so I started to drink a lot of this water daily and found the cramping stopped immediately and has almost completely gone since then. I put this down to the BioAq water having a more hydrating effect than ordinary tap or bottled water. This year I found that my peonies lasted longer in the BioAq-5500 water than in previous years. They are a very delicate bloom but they were on my study window sill for over two weeks which is a record! I use my whirler for everything – even putting water in the bird bath in the garden"!
– Maura Bright, London
"During more than 60 years I have suffered from psoriasis; at times I have been close to dying. 35 years ago the medical treatment caused heavy hair loss resulting in large hair free areas on my scalp. Since then I have worn a wig – until today. Already after a month of drinking and showering wtih BioAq water I felt better than never before during the last 60 years. I do not wear a wig any more because my hair grows again. Today I have white beautiful hair"!
– Anita, Voera, Finland
"During a very long time I have had strongly reduced olfactory sense. Since I started drinking BioAq water my olfactory function has been continuously improving to my great delight. The improvement must be due to the special water".
– Ulla, Enkoping, Sweden
A number of people report increased hair growth after drinking and showering with BioAq-5500 water. For example some people who had suffered from extreme hair loss have observed a clear improvement. This is also the case for a number of people, both men and women, who report an improved hair quality.
"I have suffered from serious illness during some years. Heavy medical treatment has caused loss of part of my hair. Now the hair loss has nearly ceased. I noticed this after I had started drinking BioAq water. I have also noticed other positive changes".
– Anne, Stockholm, Sweden
"I have always had problems with dry skin, especially on my arms and legs. Because of this, I have tested and used a lot of different skin lotions and creams. For years, I have been troubled by this very dry and tight skin, as well as with peeling of the skin. Everytime I have removed socks, dead skin has been peeled off my feet. After using BioAq water for showering, I have noted that my skin problems have pretty much disappeared. These days, I don't have to use lotions every time after showering, and my skin is still soft and much less tight. I am very pleased. It should be added that I am also drinking BioAq water".
– Gunvor, Vasa, Finland
"I have been drinking BioAq-5500 water and also showering in it every day during some months. It is without any doubt favourable for my hair and nails. My nails stay appropriate hard and are not fragile. My hair is starting to grow slowly and nicely where I previously had a bald".
– Willy, Norway
We consider the results important enough to be followed up with a systematic study.
BioAq structured wine
"I have together with friends repeatedly tested BioAq structured wine. There is no doubt, everytime the wine tastes better when structured. If you are interested to improve the taste of wine we recommend using a BioAq device."
– Urban, Enkoping, Sweden
"We were 11 people who participated in a party with wine entertainment in Stockholm this year. We were also interested to test BioAq structured wine because of what we had heard about improvments from others. We tested a cheap ecological wine. Every person in the party said that there was a significantly better taste after BioAq structuring. Interesting!"
– Peter, Stockholm
Limescale
We have during a long time had problems with limescale. A month ago we installed a BioAq whirler for the incoming water pipe. We noticed immediately that the limescale increased on the sink, but that it was much easier to remove. About two weeks later the limescale began to decrease and now one month later the limescale is much reduced compared to the situation before the installation. My partner notices differences in the basin. Her hair is also much softer and brighter compared with this time during previous years.
We had to clean the kettle many times a week; big flakes were falling out. The limescale in our cats´ food bowl has been hard. Now they have suddenly dissolved and the bowl is shiny today without limescale. We believe that these changes are due to decreased surface tension of in BioAq water compared to tap water.
– Urban, Enkoping, Sweden